Image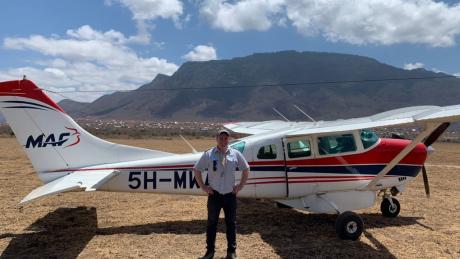 MAF Pilot Jarkko Korhonen posing by the Cessna 206 - Photo Credits: Jarkko Korhonen
Many children benefit from lifesaving vaccinations during the South Maasai clinic in Tanzania
For many of us, childhood vaccinations are something routine, providing an effective way to protect children from a range of infectious diseases. However, in remote Tanzanian villages, where there is no power to run a fridge for vaccine storage and the nearest hospital may be a gruelling 2.5 hours drive in the dry season or impassable during other seasons in the year, how do you provide this protection to local children?
In Same District, MAF Tanzania is partnering with the Government operated District Hospital, to provide regular mobile clinics. These deliver a childhood vaccination programme and medical care for local mothers in the village of Lesirwai and the surrounding area. Vaccinations provided during the clinic include BCG, PCV, Polio (OPV & IPV), Rotavirus, Pentavalent/DTP, Tetanus,  and Measles.  
Image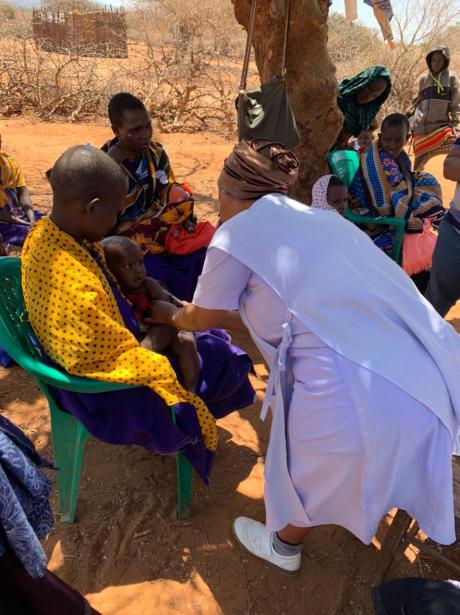 Baby monitoring ongoing during the mobile clinic - Photo by: Jarkko Korhonen
In this largely Maasai area, the mobile clinics enable the women in the village to be treated in a culturally appropriate way and to communicate clearly with the nursing team.         
With daytime temperatures in the village reaching 35-38°C, the vaccinations could quickly be spoiled if transported on a long road trip. However, the short 10-minute MAF flight from Same to Lesirwai enables the nurses to deliver the vaccination doses from their insulated packaging with full confidence in the protection they will provide to the children. 
The success of these mobile clinics is evident from the high turnout of mothers who walk long distances from the surrounding villages, to join the crowd of women sitting under the shade of a tree as their babies are weighed.
Image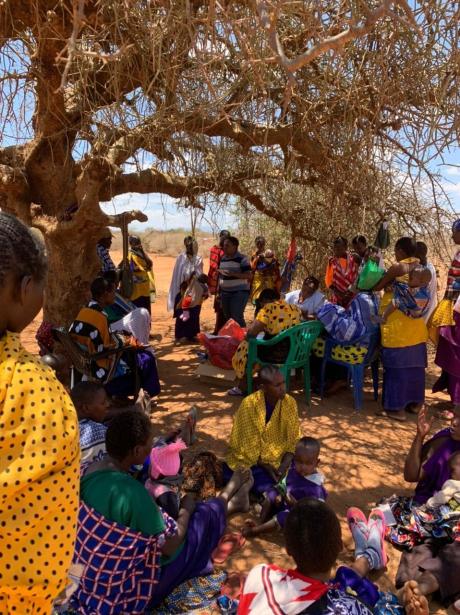 Mothers hiding from the scorching sun awaiting to be served - Photo by: Jarkko Korhonen
Programme Manager Stewart Ayling said, "One of the joys of serving with MAF Tanzania is to see the partnerships that we have with local hospitals and churches, in action. We each bring different gifts and abilities but only by serving together can we bring help, hope, and healing to the people of Lesirwai."
Image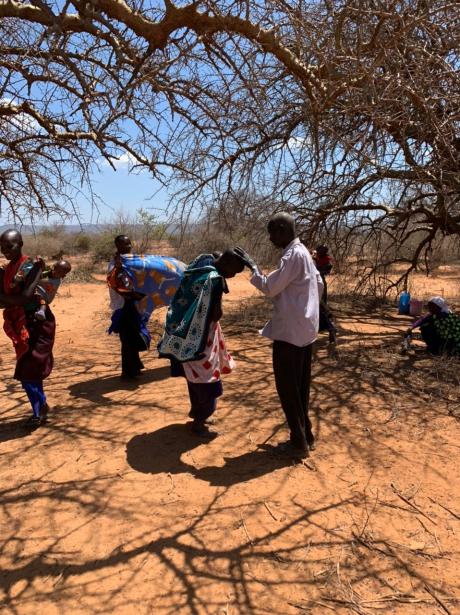 A young mother bows her head for a Maasai village elder to touch. - Photo by: Jarkko Korhonen
written by: Jacqueline Mwende and Stewart Ayling