Important Flight Information – Before you Fly!
Weight Restrictions
Our aircraft are weight restricted.
When you receive a quote for the C206 it will tell you a maximum allowed payload or weight. This weight allowance includes each passenger's body weight, luggage, hand luggage, cameras and purses etc.
All items and people will be weighed on arrival, if your total weight exceeds the weight allowance provided to you then, unfortunately, we will ask you to leave some luggage behind.
Due to the size of our luggage compartment in the C206 we advise you not to bring large items of luggage.
Safety and Weather
Safety is our paramount concern and all flights are conducted weather permitting.
If your flight is cancelled due to weather, pilot unavailability, or maintenance issues, you will have the choice of accepting a full refund or rescheduling on the next available flight.
Incidental expenses incurred due to weather delays or cancellations are the full responsibility of the passenger. These include but are not limited to re-accommodation, meals, overnight accommodation expenses and passenger-arranged alternate transportation.
Image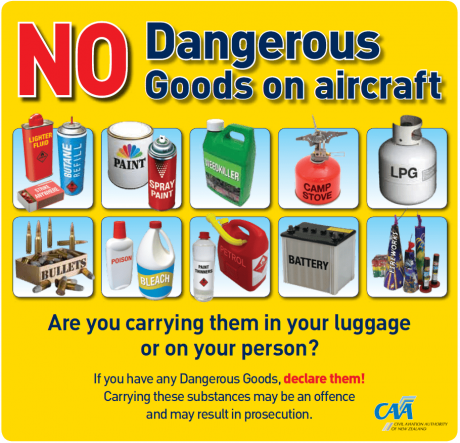 Dangerous Goods
Items classified as Dangerous Goods, such as those shown above, may not be carried on MAF aircraft in Tanzania except specific limited items within passenger baggage. If you have any questions about such items please contact our Operations staff.