Image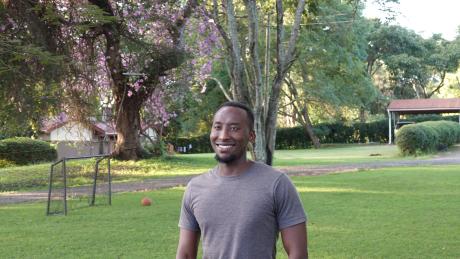 Emmanuel at the office compound - Photo credit: Jacqueline Mwende
Emmanuel Mollel is the Operations Manager for MAF Tanzania. He is also the ground operations manager and flight dispatcher.
Emmanuel first heard of MAF from family friends who are leaders at his home church.
Born and raised in Dodoma, he has always had a passion for the aviation industry. With some background in what services MAF offers through aviation, he pursued flight operations in college after high school with the hope of securing a position. Once he completed his studies in 2013, Emmanuel dropped a job application into the MAF Tanzania office, even though there was no opening advertised at the time.
In a month, Emmanuel received a call from the human resources manager to present himself for an interview to fill the flight operations officer position.
Emmanuel wears many hats to ensure flight operations are running smoothly from flight booking, execution and flight following. He is also the liaison between MAF Tanzania and the government bodies responsible for aviation licenses and permits necessary.
Image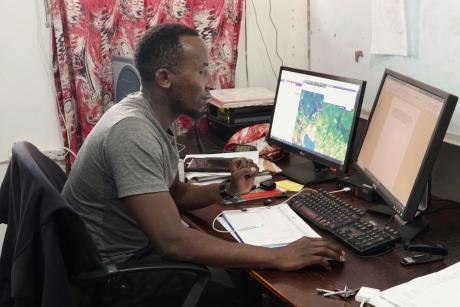 Emmanuel doing flight following - Photo credit: Jacqueline Mwende
Every morning when there's a scheduled flight, he coordinates with representatives in the location where the flight will be headed to ensure there is good weather for a smooth flight.
In his free time, Emmanuel enjoys watching football, hangouts with friends and reading books.
"I used to play football as a finisher and a striker, some few years back," noted Emmanuel, adding that "it is easier to become a star when you score goals.
"I support Simba Sports Club, in Tanzania and Real Madrid in Europe."
As the grounds operations manager, Emmanuel coordinates with the short-term ground staff to ensure they have all the resources needed to maintain the airstrips.
Emmanuel's tenth year in MAF is in a few months, a journey he is grateful for. During his fifth year at MAF, a small celebration was held to commemorate, and he said, "The day still lurks in my mind because I felt special."
In terms of the opportunities, he has been privileged to enjoy while at MAF, Emmanuel states that the chance to meet different people with different backgrounds and cultures and to rub shoulders with "big government officials" is what has stood out.
Emmanuel also loves to read, and his favourite author is Curtis Jackson, also known as the rapper 50 Cent. Jackson's quote, "Either you pray or worry, but you can't do both" has been a mantra that he lives by, helping him overcome the challenges in his spiritual journey and personal life.  
Story and photos by: Jacqueline Mwende