Image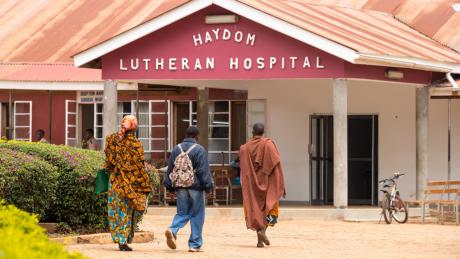 Photo: Mark & Kelly Hewes
Mobile Clinics
We are privileged to support Haydom Lutheran hospital by providing flight services to places which are hard to reach by car, and so lack clinic services. These 'mobile clinics' are provided by teams of nurses covering up to six different villages, helping 1700-2100 (mainly mothers and babies) every month. Some of the clinics are so crowded that we struggle with resources, because the plane can only take a maximum of five nurses for a day of work. 
Other Ways We Serve
Sometimes we do charter flights to Haydom for different partners, including those involved in different research projects, which help to improve the lives of local people. Mark is one of our regular passenger to Haydom from the University of Virginia, and this year he booked a charter flight for his family through the Serengeti, on the way to Haydom. He wanted to show his family the country that he so often sees when he is flying for work. For a pilot, it is interesting to fly different routes and so Pilot Jarkko also enjoyed the trip, passing by Seronera before going to Haydom. 
Stark Reminders of Inequalities
The route normally passes over the Ngorongoro crater, but as it was too cloudy, Jarkko took a route via Lengai Mountain, an active volcano. While his passengers were enjoying the spectacular scenery, Jarkko reflected on the fact that while tourists and tourist companies are flying in the National Parks of Tanzania, MAF is flying to help local people just outside of these parks, who in fact used to live in those areas before. Money naturally flows to the tourist destinations, but there is not so much available to those living on the margins; trips like the Haydom Safari go some way to serving these people. These charter flights to Haydom save up to a whole day of driving, and mean that people can have access to basic health services that they would otherwise lack. Having personally experienced the journey by car, Jarkko is fully aware of the stark difference between the road travel and flying. It was helpful to be reminded of the value of MAF's flying in Tanzania.
 
Image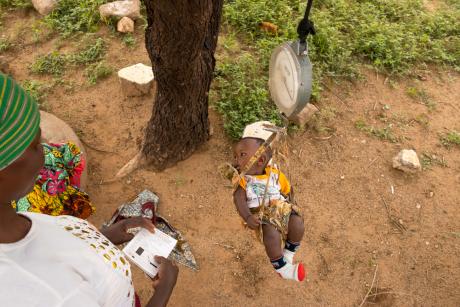 Photo: Mark & Kelly Hewes